JohnstonWells announces Denver Resources Partners as new client
Tuesday, 24 January 2012 19:03
Denver Resources Partners has chosen JohnstonWells Public Relations to assist in the planning of an upcoming Denver conference that will inform potential U.S. investors of Australian-based resource companies.
JohnstonWells will offer strategic public relations counsel and an investor outreach program to drive awareness of the conference taking place on Feb. 29, 2012.
Denver Resources Partners is a Colorado-based company that helps foreign companies establish themselves in North America.
Mattson Development hires JohnstonWells
Monday, 16 January 2012 16:12
JohnstonWells has been hired to develop a strategic plan for Mattson Development, a leading real estate re-development firm in Maine.
With a focus on the rehabilitation of historic properties, Mattson Development is the largest landlord to the State of Maine. The firm has received numerous awards for its work, including the Maine Preservation's Statewide Historic Preservation Award and the Maine Downtown Center's Outstanding Historic Preservation Project of the Year Award.
JohnstonWells will work with former JohnstonWells employee, Drew Morris, who is now the director of communications for Mattson, to create the plan.
JohnstonWells continues 40th birthday celebration with donation to the Delores Project
Thursday, 22 December 2011 23:11
To continue to celebrate its 40th anniversary, today JohnstonWells delivered 40 pairs of socks to the Delores Project, a homeless shelter for women.
As a year-round shelter, The Delores Project is able to enhance services, providing support for women in securing long-term housing and addressing the other myriad challenges they face.
JohnstonWells has pledged to do something every 40 days from its 40th anniversary on Oct. 1. Last month they delivered 40 muffins to competitor Linhart Public Relations, to thank them for the leadership in public relations. The firm also it doing $40,000 worth of work for the Halo Foundation, an organization in the Five Points area that has after school programs for students who might otherwise go home to empty houses.
"The part that interested us, at first in the Halo Foundation, was its arts programs, but we think what they're doing goes beyond art," says Gwinavere Johnston, CEO of JohnstonWells.
JohnstonWells celebrates Linhart's public relations leadership
Monday, 14 November 2011 21:26
As part of JohnstonWells' ongoing celebration of its 40th anniversary, our team delivered 40 muffins to Linhart Public Relations this morning to celebrate Linhart's acquisition of Celestial Seasonings as a client and the company's recent leadership in public relations counseling.
"We promised we would do something every 40 days after celebrating our 40th year," said Gwin Johnston, CEO of JohnstonWells.  "We missed it by a few days, but we really did want to point out Linhart's leadership in the field."
Linhart Tweeted its thanks to JW.
IPREX expands JohnstonWells' global reach
Thursday, 10 November 2011 22:58
IPREX, the international public relations network, recently put together the following creative show reel to highlight the organization's objectives, breadth of experience and global reach. JohnstonWells is one of 70 independent agencies in 30 countries that is a part of IPREX.
JohnstonWells celebrates 40-Year Anniversary with $40K in pro-bono for HALO Denver
Monday, 03 October 2011 18:02
JohnstonWells Public Relations was 40 years old on Saturday, October 1. The firm, founded by Gwinavere A. Johnston, has made its mark in Denver and the U.S. by working with many high profile clients.
"Every day has been different, and that's been fun and exciting," said Johnston. "That means that every day we get smarter."
In honor of its 40-year anniversary, the company will provide $40,000 in pro-bono public relations services to an organization close to Johnston's heart – The HALO (Helping Art Liberate Orphans) Foundation.
Established in Denver in 2009, the HALO Center now serves as a safe haven to more than 40 children each night, fostering educational and emotional growth while equipping at risk youth with the skills to become contributing members of their communities. A variety of programming is offered after school, focusing on education, art therapy and recreation.
Known for her eclectic folk art collection and philanthropic efforts in the Denver art community, JohnstonWells' founder Gwin Johnston sees HALO as the perfect opportunity to bridge her love of art with helping Denver's at-risk youth. Each night the children are served a hot meal (courtesy of the Food Bank of the Rockies) and participate in an art project while being offered tutoring services.
Nikki Cady, executive director of The Halo Foundation said she feels extremely fortunate that JW has chosen Halo as the recipient of such a wonderful gift.
"The Halo Foundation is a grass roots organization and relatively new to the Denver community. We have touched the lives of hundreds of at risk youth and their families in Denver. We are extremely excited to be able to share the story of our successes with the help of JohnstonWells," she added.
Gwin Johnston receives top honors for lifetime of accomplishments
Friday, 16 September 2011 18:44
Our CEO, Gwinavere Johnston will be inducted into the Denver Press Club's Hall of Fame tonight, an honor that recognizes her ongoing leadership in the public relations field and in the Denver community, where she has made numerous contributions.
"Gwin Johnston is not only a remarkably creative communicator, she also gives back to our community as much as anyone I know. Gwin is most deserving to join the best of the best at the Denver Press Club," Colorado Governor John Hickenlooper said when he learned Johnston was being recognized.
Read more...
JohnstonWells' international network appoints new regional director
Monday, 29 August 2011 20:34
IPREX – the worldwide corporation of independent public relations and communication firms, appointed Alaina Gjertsen as Director of the Americas last week.
IPREX President the Americas, Renzi Stone (Saxum, Oklahoma City) welcomed the appointment as part of the network's commitment to world-class internal management:
"Alaina's appointment reflects the continuing growth of partner interactions in the IPREX Americas region. With 35 partners operating 52 offices from Canada to Latin America and working in everything from public affairs and financial communication to cutting edge social media work, the depth and breadth of expertise we now offer our clients needs professional management.
Read more...
JohnstonWells' art showcased in the 2011 Corporate Collections
Thursday, 04 August 2011 22:04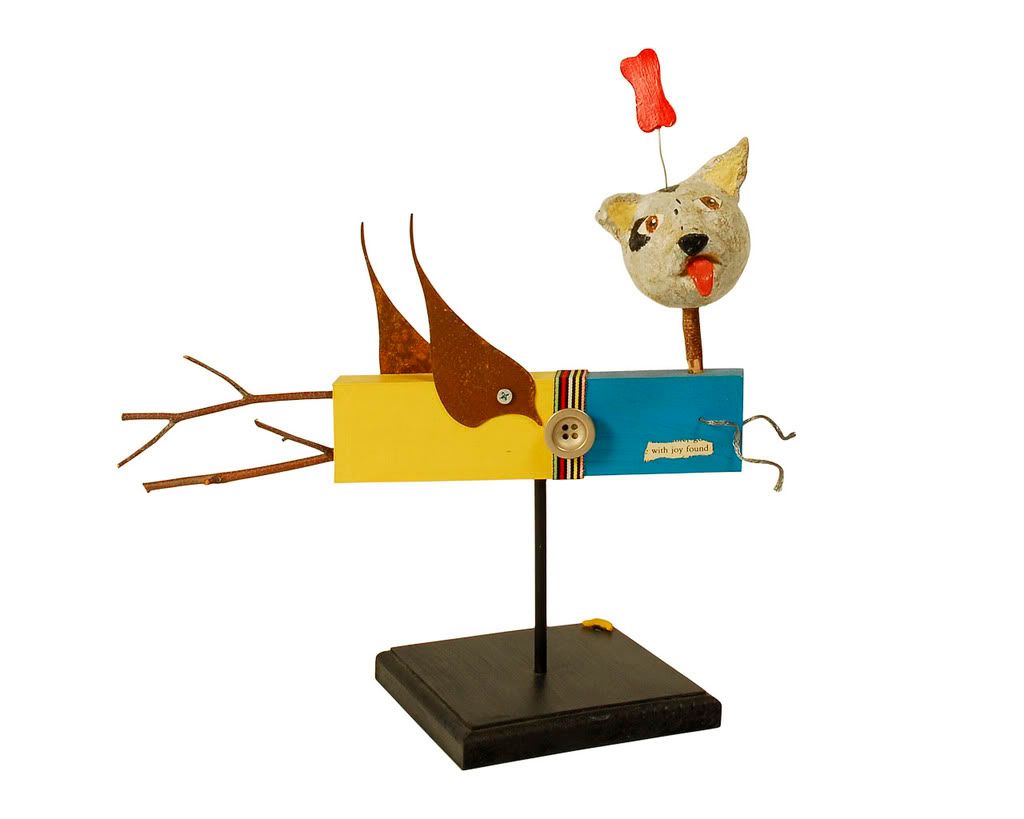 Pieces from JohnstonWells' whimsical folk art collection are being featured as part of the 15th annual Corporate Collections exhibit, "The Art of Collecting," at Republic Plaza in Downtown Denver through August 24, 2011.
"Our firm has always been known for our art collection," said JohnstonWells CEO, Gwinavere Johnston."  "We display some of the art on our website, use photos of it in our new business proposals and use it as inspiration because we're a creative group. I always try to buy art from living American folk artists and craftspeople and that way I know I'm helping them to create even more."
Read more...
JohnstonWells Begins Work with Coolerado
Thursday, 02 June 2011 16:49
JohnstonWells Public Relations has been hired by Coolerado, an award-winning manufacturer of energy-efficient air conditioning systems, to work with the company's marketing team on public relations strategy and media relations.

Founded in 2004, Coolerado designs, manufactures and markets air conditioning systems for light commercial use. Coolerado's cost-effective proprietary technology has been proven to save customers as much as 90 percent in energy savings. Coolerado products are virtually maintenance-free and are currently operating in 21 countries around the world. Coolerado was recently voted Green Business of the Year by the Denver Chamber of Commerce. For more information, visit www.coolerado.com.